Item request has been placed!
×
Item request cannot be made.
×
Processing Request
What
Join us for Quadricorns, a book club just for 'Tweens. Discuss books and participate in fun and creative activities designed around the monthly book selections.
Where
O'Fallon Public Library, Children's Activity Room
When
The fourth Wednesday of each month at 4:30 pm

Who
Kids 9-12 years old
No registration required, but you may signup below to receive event reminders.
Contact Lisa with any questions.
 
March 2019 Titles
 Hear the Wolves by Victoria Scott
Sloan is a hunter. 
So she shouldn't be afraid of anything. But ever since her mom left the family and she lost hearing in one ear in a blizzard, it's been hard to talk to people, and near-impossible to go anywhere or do anything without her dad or big sister within eyesight - it makes her too scared to be on her own.
When they leave her home alone for what should only be two nights, she's already panicked. Then the snow starts falling and doesn't stop. One of her neighbors is hurt in an accident. And the few people still left in Rusic need to make it to the river and the boat that's tied there - their only way to get to a doctor from their isolated Alaska town.
But the woods are icy cold, and the wolves are hungry. Sloan and her group are running out of food, out of energy, and out of time. That's when the wolves start hunting them. . . .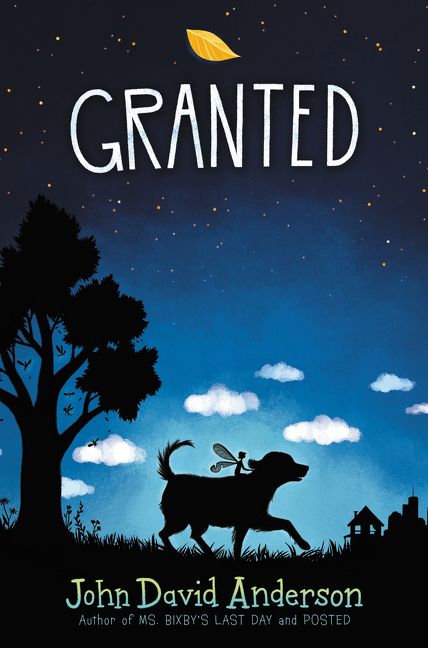 Granted by John David Anderson
Everyone who wishes upon a star, or a candle, or a penny thrown into a fountain knows that you're not allowed to tell anyone what you've wished for. But even so, there is someone out there who hears it. 
In a magical land called the Haven lives a young fairy named Ophelia Delphinium Fidgets. Ophelia is no ordinary fairy—she is a Granter: one of the select fairies whose job it is to venture out into the world and grant the wishes of unsuspecting humans every day.
It's the work of the Granters that generates the magic that allows the fairies to do what they do, and to keep the Haven hidden and safe. But with worldwide magic levels at an all-time low, this is not as easy as it sounds. On a typical day, only a small fraction of the millions of potential wishes get granted.
Today, however, is anything but typical. Because today, Ophelia is going to get her very first wish-granting assignment.
And she's about to discover that figuring out how to truly give someone what they want takes much more than a handful of fairy dust.
Do you have a book you'd like to suggest? Go Here!
Review a book and attend a meeting -- get a small prize! Click on the Quadricorn to review a book!
Previous Selections
Take a look at past titles